Download a guide to
the Invention Process
The invention development journey can be daunting and the questions we are often asked of inventors are common to many with a new product idea. For this reason, we are offering a downloadable document which provides a deeper understanding of the product development and invention process.
Additionally, there are questions on the final page which we typically ask, should you request a free consultation.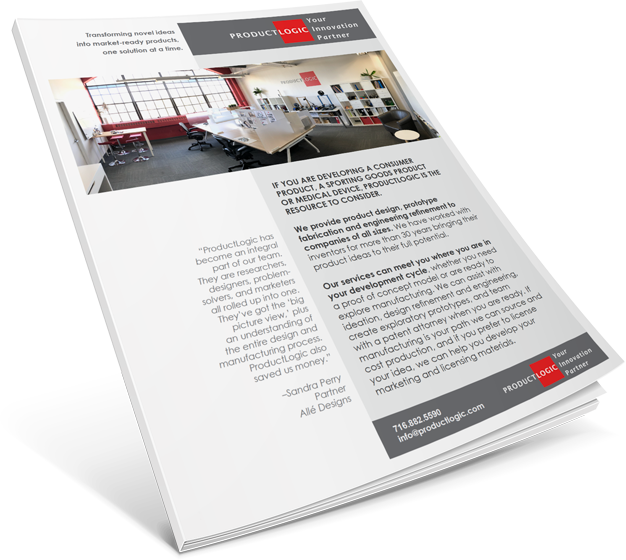 Subscribe for Free Download
Connect with us on our social media platforms to stay in touch with relevant product development content.
Connect with Us
As your innovation partner, we want to help you push the boundaries of your market and industry by solving problems and in return, finding new opportunities.
Give us a call (716.882.5590) or complete the form below. We would be happy to speak with you.