RotaGo Cart and Infusion Stand
Specialized Medical Cart
Boston Scientific listened to their customers. They expressed a need for a specialized medical cart.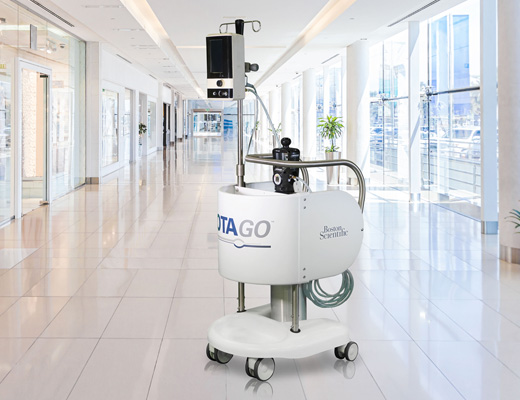 Boston Scientific is dedicated to transforming lives through innovative medical solutions. They approached Praxair, their supplier of medical gas, with the need for a mobile cart for their expanding Rotablator™ System.
---
The challenge was developing a mobile cart that met the needs of both the shelf-mounted legacy ROTABLATOR™ System and the new pole-mounted ROTAPRO™ System.
---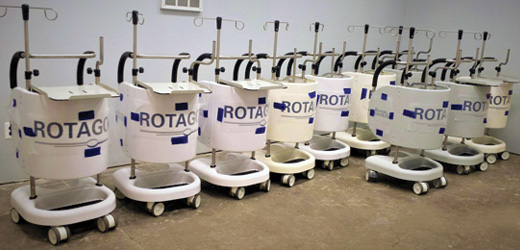 The two systems were quite different in form and function. The cart design needed to be carefully considered so that it worked seamlessly with either device. It also needed to carry multiple compressed gas tank sizes, infusion liquids, associated accessories and meet the ergonomic requirements of a range of users. The RotaGo Cart features a low shelf for gas tank storage to reduce back-strain, a low center of gravity for safety, a small turning radius and ample accessory storage.