Allé Designs
Sanitization Station
Allé Designs Office Solutions quickly responded to the
2020 universal demand for sanitizing solutions.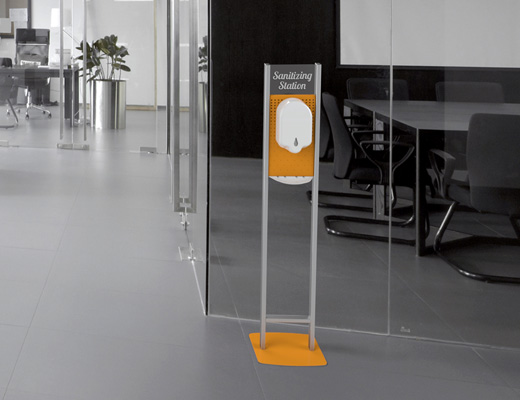 ProductLogic was invited to develop a system for businesses, schools, and government facilities, with the design parameters of economic, modular, and customizable.
We were able to accomplish this by using lightweight aluminum extrusions for the frame, and by making the mounting panel compatible with many popular dispensers. The client and the customer benefit from the modular aspect, making adding or replacing components and features simple and cost effective.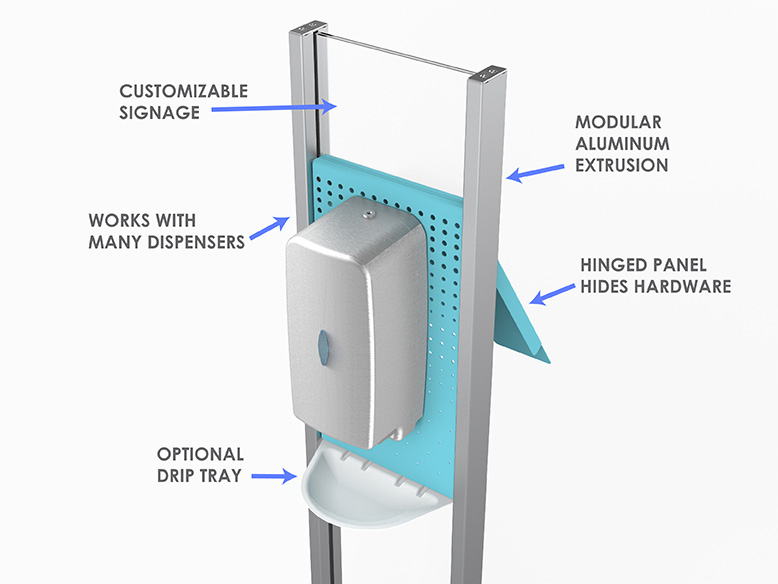 ---
Upgrades include additional dispensing options and personalized colors.
---