Culinary Utensils
Culinary Institute of America
ProductLogic was hired to design a line of culinary utensils with the esteemed chefs at the institute.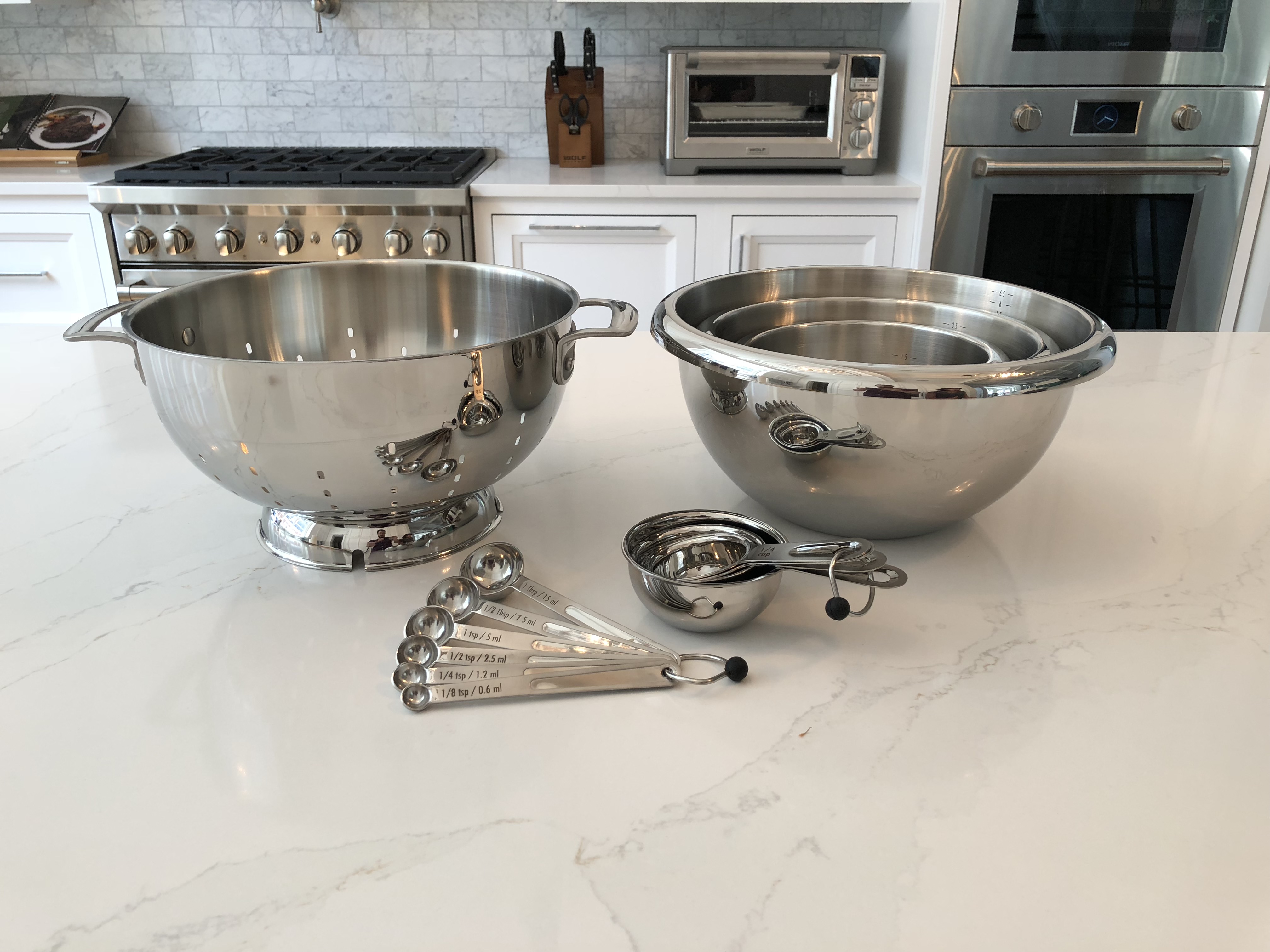 ProductLogic was hired to design a family of culinary products for the Culinary Institute of America. The Chefs established high standards for every product. No mixed-use of materials was allowed to avoid harboring bacteria.
---
Many prototype handles and grips were tested for ergonomic comfort before the product went to market.
---
ProductLogic contributed features such as the 360 degree grip on all the bowls, allowing the user to grip from any angle, or single-handedly pour. Large, ergonomic handles on the utensils were attractively hollowed to lighten the weight. Strict aesthetic branding compliance was expected by the Culinary Institute and these products will represent the institution well for the lifetime of the user.