Target Zone
Interactive Target Game
Shield Manufacturing came to us to help with the development of a target game to be used in school gyms.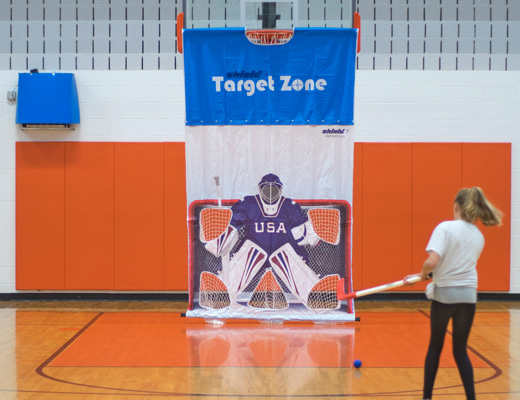 ---
Target Zone is an interactive hockey target that utilizes the basketball goals in the off season and in gym classes.
---
The entire target attaches to the rim of any standard bastektball rim. The upper section is connected to the lower section by the means of snaps, and makes it easy to swap out the bottom target panel with other goals depending on the users needs. We constructed it of heavy duty vinyl for durabilty and the whole unit rolls up for easy storage.